NYPD Officer Arrested for Inappropriate Conduct with Minor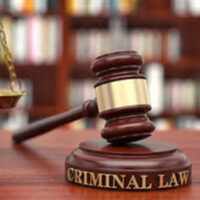 Why is a man facing such serious charges free on bail, and what constitutional protections may make a difference at his trial?
39-year-old Shaun Frazier was babysitting two children when he allegedly made a pass at a 10-year-old child and exposed himself to the girl. She tried to call her parents, but Frazier allegedly confiscated the child's phone and refused to return it. Following an Internal Affairs Bureau investigation, Frazier was suspended and arrested. Frazier, who is the caregiver for his elderly mother, denied the allegations. "I'm innocent. None of this even remotely happened," he insisted.
Prosecutors requested $10,000 bail, but Judge Donald Leo ordered that Frazier be released on his own recognizance.
Pretrial Release and Criminal Cases
It is almost impossible to initially secure reasonable bail in serious felony cases. The deputy sheriff who administers the jail does not review the case itself. This official only considers the severity of the offense and the defendant's criminal history. Frazier probably had no criminal record, but the charges against him were disturbing, to say the least.
The arraignment can occur  as early as within a day after the arrest in NY. At this hearing, a judge, and not a law enforcement officer, may reconsider bail. Such reconsideration is usually on the agenda if the defendant is still in jail and the defendant has an assertive New York criminal attorney. The judge may consider a number of factors, including:
Community Ties: Defendants who have local jobs and families are unlikely to skip bail. On the other hand, defendants without these ties often have nothing to lose. On a related note, the defendant's ability to travel is also relevant. People with money and passports can usually go places.
Severity of the Offense: This variable, along with the defendant's criminal history, have a surprising effect. Statistically, people who face serious charges are more likely to stay and face them. Additionally, people who have been through the system before are less likely to run away.
Threat to the Community: This factor usually means a specific threat to a specific person, like an alleged victim or a possible witness. Other defendants, however, represent a general threat. DUI is a good example.
Amount of Evidence Against the Defendant: In the above case, it appears that the state's case is the uncorroborated statement of a 10-year-old girl, and little else. That's not very much evidence. So, this factor may have swayed the judge.
Upon release, defendants must adhere to a number of restrictions. Typical conditions include reporting to a bond agent, remaining in the county, and appearing for all pretrial hearings, even if they are just procedural.
Sixth Amendment Rights
The Constitution's Fourth and Fifth Amendments mostly pertain to pretrial criminal matters, such as the search warrant requirement and the right to remain silent during questioning. The Sixth Amendment covers most of the trial protections in the Bill of Rights. Some of these rights include:
Jury Trial: 90 percent of the world's jury trials occur in the United States. There is arguably no bigger right in the Constitution. Jury trials must also follow certain procedural rules, in terms of things like jury selection and judicial instructions to jurors.
Assistance of Counsel: Defendants do not just have the right to a lawyer. They have the right to a competent attorney. That being said, it is difficult, but not impossible, to obtain new trials because of ineffective assistance of counsel.
Public Trial: Do not overlook this important right. If judges and prosecutors know that people are watching, they tend to behave better.
Confront Witnesses: The Confrontation Clause is extremely controversial in child sex cases. Occasionally, judges allow children to testify via video or otherwise not be in the same room with the defendant. But the right "to be confronted with the witnesses against him" is very explicit. So, prosecutors must have a very, very good reason to deny confrontation.
Other Sixth Amendment rights include the defendant's right to subpoena witnesses, the right to a speedy trial, and the right to be fully informed about all pending charges.
Resource:
nydailynews.com/new-york/nyc-crime/ny-cop-busted-for-harming-child-20190919-el67ukowuvdd3jkm6twdfh6dxe-story.html