New Jersey, New York and Washington D.C Attorney

Watch My Interview With Civil Rights Warrior
@AttorneyCrump #BenCrump about his new book #OpenSeason for @LawCrimeNetwork lawandcrime.com. We discuss many trial in the news. Atatiana Jefferson. Botham Jean. Stand Your Ground Law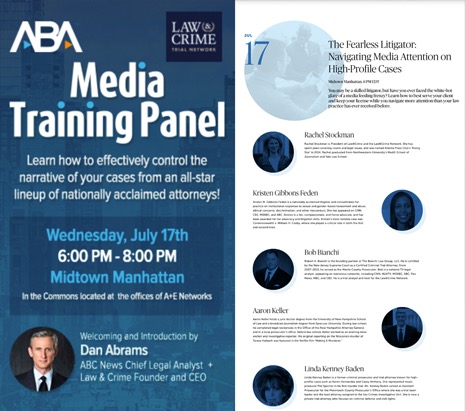 Media Training Panel
The Fearless Litigator: Navigating Media
Attention on High-Profile Cases
Wednesday, July 17th
6:00 PM – 8:00 PM
Midtown Manhattan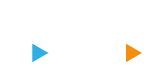 Media Training Panel: The Fearless Litigator: Navigating Media Attention on High-Profile Cases- a partnership between the Dan Abrams LawandCrime.com @LawCrimeNetwork where I host, & the American Bar Association (ABA) with myself, Rachel Stockman, Aaron Keller, Bob Bianchi and Kristen Gibbons Feden. Read More & Register here
You know when you need legal help. If you have been arrested, if your civil rights have been violated, or if you have been sexually harassed or discriminated against at work, you need personal assistance from an experienced legal professional who will advocate for you and get you results that count. In New Jersey, New York and Washington D.C., attorney Linda Kenney Baden fights for her clients with solid dedication and a fierce commitment to protecting their rights and helping them achieve their goals. She will fight for you too. When you need legal help, call the Law Office of Linda Kenney Baden for immediate assistance.
When you hire Linda Kenney Baden to represent you, you receive personal attention from a highly experienced and dedicated New York City criminal lawyer. Our office offers the kind of personal touch you simply cannot get at a large law firm. Given the types of cases we handle, our clients have a lot of questions and frequently need a lot of communication with and support from their lawyer. Our size and structure allows us to provide that high-level of client contact we believe every client deserves and which best serves the outcome of their case.
Strong, effective representation in state and federal criminal defense matters
New York criminal lawyer Linda Kenney Baden has extensive experience with high-profile criminal cases, including homicide/murder cases and prosecutions of professional sports figures or others in the public eye. We provide strong, effective representation at every stage of a prosecution, beginning even before an arrest is ever made. We are always looking out for your best interests, working to protect your rights and ensure you are treated fairly, all the while seeking the best possible outcome in your own unique situation. Our team is especially adept at handling cases involving crime lab errors or other forensic issues. Call our office for sophisticated criminal defense in the most difficult of cases.
This may be your first encounter with the state or federal criminal justice system in New Jersey or New York, and you may be understandably bewildered about what is going on around you or how to handle yourself. With a high degree of personal attention and support, we make sure you understand what to do if you are arrested, or what will happen in your criminal case. Attorney Linda Kenney Baden is by your side every step of the way, giving you the advice and information you need while providing the advocacy necessary to represent you fairly and effectively.
Passionate and compassionate civil rights and employment discrimination lawyer
The Law Office of Linda Kenney Baden is committed to protecting the rights of individuals in civil as well as criminal matters. We represent victims of police brutality, false arrest or warrantless searches and other civil rights violations, including representing minority police officers who have been wrongfully denied a promotion or retaliated against for speaking out about problems in the department. Moreover, we represent individuals in all industries, occupations and professions throughout New York and New Jersey who have been the victim of unlawful employment discrimination or sexual harassment at work. With extensive experience in both state and federal courts, we are prepared to pursue your case wherever it may lead for as long as it takes for you to obtain justice.
Experience with High-Profile Cases in the NYC & Tri-State Area
When a case involves a high-profile individual or other element of notoriety, successfully handling your case requires sensitivity to entire other layers of complexity not experienced by most people, or their lawyers. Our experience with high-profile New York & New Jersey criminal cases means that we know how to handle these complicated matters, including dealing with the media, to make sure our clients get a fair shake with the judge and jury. We have strong relationships with other attorneys and experts and work with high-powered legal teams as necessary to provide you with a strong defense. Our office is experienced in building legal teams and coordinating with others to see that you get all the help you need.
For assistance in matters involving criminal defense, civil rights violations, employment discrimination or sexual harassment in New Jersey, New York or Washington, D.C., contact the Law Office of Linda Kenney Baden at 732-219-7770 to discuss your case with a sophisticated, successful and dedicated criminal defense lawyer.