Upstate NY Kids Face Hate Crime Allegations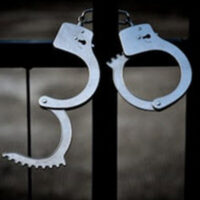 After two schoolgirls were arrested for assaulting a classmate on a school bus, authorities tacked on hate crime charges.
The 10 and 11-year-old girls, who are white, allegedly targeted a black classmate. Over the course of about twenty minutes, the two girls repeatedly hit the third girl, inflicting injuries like a black eye and a bruised knee. The girls also allegedly pulled out some of the alleged victim's hair. They now face harassment and assault charges. All this took place while a school bus monitor supposedly refused to intervene. That chaperone faces separate child endangerment charges, and according to the school bus operator, is now on administrative leave. Governor Andrew Cuomo asked the Division of Human Rights to investigate the "shocking and troubling" incident.
Children under 18 commit a fifth of the hate crimes in the United States.
Juvenile Justice System and Adult Justice System
With regard to misdemeanors, the law assumes that most youthful offenders are not "criminals" even if they commit criminal offenses. So, most of these cases go to juvenile justice courts, which are legally part of the family law system. Typically, the judge orders youthful offenders to complete community service and jump through some other hoops. These resolutions usually include a stern "talking to" at the bench, which is quite effective in many cases.
Under state law, parents may be held criminally liable for the actions of their children, and New York criminal defense attorneys handle these allegations as well. But state law limits punishment to only a fine. But some municipalities have gone further. In North Tonawanda, a Buffalo suburb, parents may be jailed up to fifteen days if their children violate the law.
Felonies are in a different category. Until recently, teenagers as young as 16 were routinely prosecuted as adults in criminal court.
Under the new rules, if a 16-year-old child commits a nonviolent felony, such as selling drugs, the case could be referred to criminal court if there are extraordinary circumstances. The law does not really define this vague phrase.
If children of this age commit violent felonies, like aggravated assault, the case may go to adult court if all the following are present:
The defendant inflicted significant physical injury,
A weapon was involved, and
The act included any sexual misconduct.
If violent or nonviolent felonies remain in juvenile court, a stern talking-to will probably do no good. In these cases, convicted offenders often spend some time in a secure halfway house or a juvenile detention facility.
Hate Crimes in New York
"Hate" is not an element of Article 485.05 of the Penal Law. Instead, prosecutors must only establish that the defendant selected the victim or carried out the act "in whole or in substantial part because of a belief or perception regarding the  race,  color,  national origin,  ancestry, gender, religion, religious practice, age, disability or sexual orientation of a person."
This vague prohibition opens the law for abuses. For example, New York prosecutors sometimes use 485.05 to elevate elder fraud charges from misdemeanors to felonies. Why? According to prosecutors, the defendants selected older victims because they thought they were easier to fool.
However, 485.05 is not a "law" per se. It is only an enhancement. And, it only applies in certain offenses which are laid out in the statute. These limitations probably keep the law from being overturned in court.
Resource:
nytimes.com/2019/09/25/nyregion/gouverneur-children-hate-crime.html
https://www.lindakenneybadenlaw.com/long-island-firefighter-in-jail-after-alleged-tryst-with-underage-girl/