State Investigates Possible Hate Crime Against Hindu Priest in Queens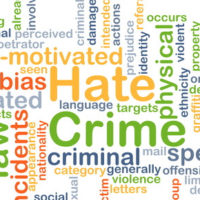 Despite a lack of evidence, Governor Andrew Cuomo directed authorities to treat a brutal assault near the Shiv Shakti Peeth temple in Bellerose Manor.
"I am disgusted by the attack on a Hindu priest in Queens, mere blocks away from the Shiv Shakti Peeth temple. This terrible, inexcusable act of violence is now being investigated as a potential hate crime," the governor said in a statement. 50-year-old Swami Harishchander Puri, who has lived in Queens for over thirty years, was badly beaten just a few blocks from the temple. Puri said he may have simply been in the wrong place at the wrong time, as he did not recognize his attacker and remembered nothing about the assault. He holds no ill will toward his assailant and plans to continue teaching a class on forgiveness, he added.
As of June 2019, hate crimes have increased 64 percent since last year. Many of these incidents involved anti-Semitism.
New York Hate Crime Law
Section 485.05 of the New York Penal Law is not technically a law. Rather, it is an enhancement provision.
Also, and perhaps more significantly for New York criminal defense lawyers, "hate" is not an element of the hate crimes law. Instead, for the enhancement to apply, prosecutors need only establish that the defendant selected the victim or committed the act "in whole or in substantial part because of a belief or perception regarding the  race,  color,  national origin,  ancestry, gender, religion, religious practice, age, disability or sexual orientation of a person, regardless of whether the  belief  or perception is correct."
To make the enhancement stick, prosecutors do not need to produce much evidence. However, there must be more than a coincidental relationship. The alleged victim's membership in a protected class does not automatically make a listed offense a hate crime.
That list of offenses is probably what saves the hate crimes law from being declared unconstitutionally vague. By themselves, subsections (a) and (b) would probably never withstand judicial scrutiny.
Assume Jamal targets women in Central Park because he believes they are easier to overpower than men. Even though most people would probably not consider that attitude "hateful," Jamal could be charged with a hate crime.
If you think this kind of thing could never happen, think again. Prosecutors in Manhattan sometimes add hate crime enhancements to elder financial abuse, so they may bring felony charges for a misdemeanor offense. Prosecutors reason that the defendants targeted the alleged victims because of their age. In other words, they thought older people were easy to fool.
Hate Crime Defenses
As mentioned, prosecutors do not need much evidence to make hate crimes enhancements hold up in court. Any racial or other slurs before, during, or after the incident probably suffice. Additionally, if the defendant lied in wait in a certain area for several hours before the incident, that could be enough circumstantial evidence.
Prior or future social media posts and likes, especially if they happened immediately before or after the attack, may be sufficient as well. So, if you face criminal charges, or think you may, it's a good idea to stay off social media.
Defending the underlying crime, such as assault, may be a better idea. For example, in street attacks like the one above, eyewitness testimony, especially from the victim, is usually rather shaky. In some cases, such testimony may not even be enough to establish probable cause, let alone guilt beyond a reasonable doubt. That's especially true if the lineup was flawed in some way.
Resource:
nbcnewyork.com/news/local/Hindu-Priest-Brutally-Attacked-in-Queens-Gov-Andrew-Cuomo-Directs-State-Authorities-to-Assist-in-NYPD-Investigation-513108551.html