Judge Arraigns Kings Plaza Arson Suspect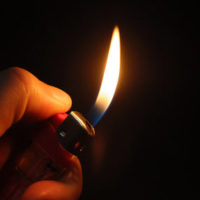 A judge ordered 23-year-old Evon Stephens held without bail after he allegedly confessed to one of the largest arson crimes in Brooklyn history.
Earlier, a blazing inferno at the Brooklyn parking garage totaled at least 135 cars and injured at least 21 people. Eighteen of these individuals were firefighters. According to prosecutors, surveillance video recorded Mr. Stephens breaking into a Mercedes Benz and moving around inside the car. The vehicle caught fire and Mr. Stephens quickly got out of the car. Investigators claim that he confessed to the crime and apologized for his actions. In court documents, prosecutors said that Mr. Stephens "was motivated to start the fire by his belief that others used the parked vehicles for sexual activity."
His lawyer agreed with the decision to deny bail, as Mr. Stephens is homeless and has no financial resources.
The Significance of Pretrial Release
If the defendant is not free before trial, it is much harder to mount an effective defense. Attorneys can only meet with incarcerated individuals under very limited circumstances, so it is almost impossible for these individuals to contribute to their own defenses in any meaningful way. Without such contributions, it's hard for an attorney to prepare adequately.
So, the Constitution requires pretrial release in most circumstances. Reasonable bail should be available. The amount depends on items like:
The defendant's ties to the community,
Threat to public safety,
Severity of the offense, and
Amount of evidence against the defendant.
In the above story, all these factors mitigate against bail. So, the denial is not very surprising.
Many local jails contain mostly unsentenced inmates. As a result, many have questioned whether or not the cash bail system is sufficient. California lawmakers recently did away with the system entirely. It remains to be seen whether New York will initiate similar reforms.
Challenging the Evidence in New York Criminal Cases
Confessions are some of the most compelling kinds of evidence in criminal cases. However, these confessions are not always admissible.
Many times, there are procedural issues. Once custodial interrogation begins, the Fifth Amendment guarantees the right to counsel. Prosecutors often argue that custodial interrogation does not begin until late in the arrest process. But a more liberal interpretation is probably better. If the police ask any questions at all and the defendant is not free to leave, custodial interrogation has already begun.
Physical evidence, like surveillance video footage, sways many jurors as well. Prosecutors must authenticate this evidence and also establish a chain of custody. Authentication means that the camera was in good working order and captured accurate images. The prosecutor has the burden of proof on this point. The prosecutor also has the burden of proof with regard to chain of custody. If there is a gap when no one was watching the evidence, there may be a reasonable doubt as to its veracity.
If the prosecutor cannot establish guilt beyond a reasonable doubt, the defendant must go free.
Resource:
pix11.com/2018/09/18/kings-plaza-garage-arson-suspect-reveals-motive-for-torching-135-cars/