Conor McGregor Lawyers Up Following Imbroglio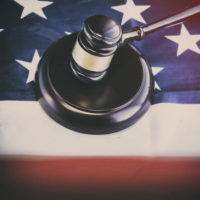 When the UFC fighter appears in a New York court this June to face three counts of assault and one count of criminal mischief, his Dublin attorney will be representing him.
Graham Kenny, who trains at the same gym as Mr. McGregor, passed the New York State bar exam a number of years ago. But he only recently submitted paperwork to activate his license in the Empire State. The certificate "finally arrived this morning in grand style looking suitably American," he commented on Instagram. Mr. Kenny has a longstanding relationship with the fighter and represented him in traffic court after he received a speeding ticket in 2017.
In other news pertaining to The Notorious, UFC commentator Joe Rogan declared that Mr. McGregor received special treatment after his alleged rampage. "If Ray Borg threw that dolly and Conor was inside…he'd be gone; his career would be over," Mr. Rogan opined.
Choosing the Right Lawyer for Your New York Criminal Case
Everyone has the right to counsel of choice in the United States, and it's very important to have a good relationship with your lawyer. That's something that a court-appointed attorney, who probably has excellent legal skills, simply cannot offer. From that perspective, it was probably a good idea for Mr. McGregor to retain Mr. Kenny.
But there's a big difference between a speeding ticket and three possible felony convictions, as outlined below. There's also a big difference between Dublin traffic court and Manhattan District Court. From this perspective, an outside lawyer may be a very bad idea.
The criminal rules in New York are incredibly complex. Moreover, many of these rules are unwritten. There's simply no way that an Irish lawyer can learn them all in two months. Furthermore, there's certainly no way that such a lawyer can know all the legal loopholes in that time frame. Only a New York criminal lawyer with experience in New York courts has that kind of skill set.
Assault Charges in New York
Mr. McGregor will probably face second degree assault charges. This offense is a Class D felony that carries a maximum two to seven years in prison and a $5,000 fine.
Lack of intent is often the best defense in second degree assault cases, but the defense is difficult to establish. The prosecutor must prove, beyond a reasonable doubt, that the defendant intended to cause serious bodily injury. Jurors can infer intent from conduct. However, sometimes people do outlandish things just to scare other people. In case you're wondering, intoxication is usually not a defense in these cases. Voluntary intoxication ("I was so drunk I didn't know what I was doing") is only a defense in a few specific intent cases.
Criminal Charges and Deportation in New York
If the defendant is a noncitizen, an attorney must be very cognizant of the deportation rules. In most cases, any felony is a deportable offense. It does not matter if it was violent or not.
ICE can also deport you for a misdemeanor, but it must normally be a crime of moral turpitude. The government defines this crime as an "act that is inherently base, vile, or depraved, and contrary to the accepted rules of morality and the duties owed between persons or to society in general." That description usually includes assault with a malicious intent. Arguably, third degree assault, which is a Class A misdemeanor, does not meet this standard.
The stakes are high. If any non-citizen gets a felony conviction, s/he cannot come into the United States even if s/he has a green card. But if Mr. McGregor is convicted of a misdemeanor, he could argue that third degree assault is not a crime of moral turpitude.  There will be a lot of pressure to plead down to a misdemeanor given what is at stake here. Most lawyers will try to obtain Mr. McGregor pretrial diversion in this matter if the victim's consent. Given the focus on criminal justice reform and imprisoning only the worst offenders, pretrial diversion could be an avenue McGregor's lawyers seek.
Resources:
irishmirror.ie/sport/ufc/conor-mcgregor-news-ufc-star-12395530
nytimes.com/2016/12/12/us/crime-criminal-justice-reform-diversion.html