The Sexual Offense Registry in New York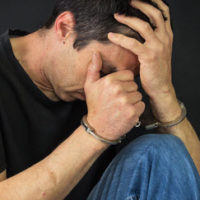 For many individuals, the worst punishment for a sex offense is not the prison sentence or lengthy probation, although those things are very, very bad. Perhaps more often than not, New York's very strict sex offender registry is what scares people the most. Without a doubt, the system is one of the most restrictive ones in the country. However, it's also rather subjective, and that gives criminal defense attorneys in New York an opening. Many times, an opening is all it takes.
As a predicate, there are about one hundred offenses on the sex offender registry list. Even some misdemeanors, like sexual misconduct, are on the list. So, it's almost impossible to plead down to a non-registry offense. If the evidence is very weak and the victim does not object, a prosecutor might agree to a reckless conduct plea. But even then, such arrangements are rare.
Designation Determination and Risk Level in New York
The judge has a great deal of control over the registry process. For example, the judge labels the defendant based on the facts. The possible designations under Section 168 of the Sexual Registry Act are:
Sexual Predators: These individuals have been convicted of a sexually violent offense. Moreover, they have a "mental abnormality or personality disorder" which makes them likely to reoffend. Said re-offense must be another sexually violent offense, and not just any sex crime.
Sexually Violent Offender: A person with a prior conviction for any sexually violent offense in New York. Out-of-state convictions may be admissible as well, in a few cases.
Predicate Sexual Offender: A person who has been previously convicted of any non-violent New York sexual offense. Once again, an out-of-state conviction may be admissible.
So, if the defendant has no priors and does not have a) a mental defect that b) makes the person likely to commit another sexually violent offense, there is a good chance that the judge will not assign a designation.
If the judge makes a designation, lifetime registration is mandatory, even for a misdemeanor sex offense. However, if there is no designation, the judge moves on to another area. That area involves setting a risk level, as follows:
Level 1 (low),
Level 2 (moderate), and
Level 3 (high risk and public safety threat).
Practically speaking, there is no difference between Level 2 and Level 3, at least in terms of registration. They both mandate lifetime registration. So, the goal in these proceedings is no designation and a Level 1 risk level. That means a 20-year registration requirement.
Level 1 non-designation has another advantage. These people are not listed on the website. Furthermore, as of 2010, neighbors may receive text message or email alerts when a Level 2 or 3 offender moves in nearby. Once again, Level 1 non-designees are not on this list either.
Individuals on the lifetime registration list can petition for relief under Section 168 of the Correction Law. There is usually a 30-year waiting period. In this proceeding, the offender must prove, by clear and convincing evidence, "that his or her risk of repeat offense and threat to public safety is such that registration or verification is no longer necessary."
Resource:
criminaljustice.ny.gov/nsor/sortab1.htm