Several New Yorkers Caught In Multistate Dragnet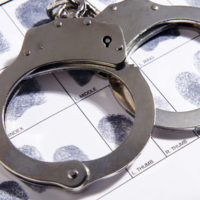 After a two-year investigation, Drug Enforcement Agency officers in Maryland arrested nineteen people who were allegedly part of a drug pipeline running from the Bronx to Baltimore.
According to prosecutors, one 42-year-old man sold large quantities of fentanyl and heroin in the Cherry Hill and Brooklyn sections of NYC, south Baltimore, and areas of Anne Arundel County. Officers say they seized 200 grams of cocaine, 1,075 grams of heroin, and 66 grams of fentanyl during an overnight drug raid. In announcing the results, authorities pointed out that heroin/fentanyl overdoses have spiked in Maryland. They also speculated that the drug trade contributed to gun violence. However, there are no known links between the man and gun crimes or overdose deaths.
Despite the dearth of evidence, DEA Special Agent Don Hibbert announced that his agency "saved untold amounts of lives" by making these arrests.
How Drug Investigations Get Started in New York
The vast majority of criminal investigations begin with a traffic stop of with an offense committed in an officer's plain view. Sometimes, large drug investigations start with these things as well. But more often, an informer gives a tip to police officers.
Such tips are very often suspect in New York. Many times, the tipster does not even leave a name. Sometimes, these individuals fear for their safety or must remain confidential. But other times, anonymous tips mean that the tipsters have so little confidence in the information that they give no contact information.
Paid tips are often questionable as well. Many tipsters receive tens of thousands of dollars for information. In a particularly notorious case from Texas in the early 2000s, police paid informants some $50,000 each for tips about an alleged heroin smuggling ring. The "drugs" turned out to be gypsum (pool chalk dust).
As the New York investigation builds, agencies often spend even more money on investigator hours and other costs. So, by the time events reach a climax, the agency has usually spent millions. With such a huge investment, investigators are under intense pressure to make arrests. After all, in the war on drugs, arrests are usually the only way of measuring victory.
How Drug Investigations Usually Finish in New York
Typically, in very brutal fashion, officers converge on an address in the middle of the night after they obtained a search warrant. Over the years, the Supreme Court has articulated a great deal of additional requirements in addition to those listed in the Fourth Amendment. Some of these requirements include:
Good Faith: Generally, this requirement means that the requesting officer must have no connection to the case. But this officer is usually a supervisor in the investigation. As detailed above, such individuals often have a substantial stake in the outcome.
Reliable Information: There is no hard-and-fast rule in New York, but tips must be reliable in terms of time, source, and specificity. Tips that are more than a few hours old are normally stale, the source must be dependable, and the information must be specific (g. a physical address instead of "the house on the corner").
Specific Information: The warrant must specify the places to search and items to be seized. Typically, officers cannot obtain a warrant for guns in the garage and seize drugs they find in the living room.
If the search warrant is invalid, the evidence is typically inadmissible unless an exception applies.
Resource:
baltimoresun.com/news/maryland/crime/bs-md-ci-heroin-arrests-20180314-story.html