NYPD Looking Into Possible Mario Batali Sex Crimes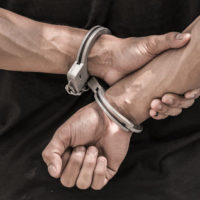 During a recent interview, an unnamed woman accused the celebrity chef of drugging and raping her in 2005.
The woman says she recalled joining Mr. Batali for a glass of wine at a Manhattan restaurant that he often frequented. Sometime later, she says she woke up on the floor feeling woozy and violated. She suspected that Mr. Batali drugged her with wine. In a statement, Mr. Batali denied the accusation.
The celebrity chef has already stepped down from restaurant operations and his cooking show after allegations of sexual misconduct surfaced. He has apologized for those incidents.
Types of Sexual Assault Crimes in New York
In the court of public opinion, sexual "misconduct" is very easy to establish. Any unsolicited acts which have any sexual or romantic connotation probably qualify. But New York criminal court is very different. Sexual misconduct has a very specific meaning and requires very specific proof.
The type of offense charged has considerable bearing on the proceedings. Just as there are all different types of sexual misconduct, there are also several different types of sexual contact offenses in the New York Penal Code. Some of them include:
Sexual Misconduct: It is a Class A misdemeanor to have unconsented sex or oral sex with another person. Because it basically only has two elements, the act and the alleged victim's subjective "no," sexual misconduct is one of the most frequently-charged sex crimes in New York.
Forcible Touching: This Class A misdemeanor is even broader. It prohibits "forcibly touching the sexual or other intimate  parts  of  another person  for  the purpose of degrading or abusing such person, or for the purpose of gratifying the actor's sexual desire." If the act takes place in a public place like a bus or subway, the prosecutor must prove both these purposes.
First Degree Rape: The standard rape charge in the New York Penal Code requires the prosecutor to establish both "forcible compulsion" and a lack of consent due to the alleged victim's "helplessness."
The law presumes lack of consent if the alleged victim was younger than fifteen, thirteen, or eleven, depending on the statute and the defendant's age. Mentally incapacitated individuals are also entitled to special protection. The mental incapacity could possibly come about because of something the defendant did (e.g. use a date rape drug).
Defenses in a New York Sexual Assault Case
As a rule of thumb, the statute of limitations is one year in a misdemeanor and three years in a felony non-sex related case. However, there is no longer a statute of limitation in NY for felonies such as-Rape; Criminal sexual act; Aggravated sexual abuse; Course of sexual conduct against a child.  Other felony sex offenses have a five-year statute of limitations.  Whether for a felony or a misdemeanor, the statute of limitations begins running when the crime was discovered and not when the alleged victim comes forward to authorities.
So, unless there are some extenuating circumstances, statute of limitation could be a problem in the Mario Batali probe.
Sometimes the victim's credibility is attacked in these cases. Rape shield laws may prevent an attorney from bringing up details about the alleged victim's sexual past. But almost everything else is fair game. And, the defendant does not need to "prove" anything. Instead, the defendant only needs to establish reasonable doubt in the mind of one juror.
In some cases, a plea to something like reckless conduct may be available. Such a plea obviously does not carry all the collateral consequences of a sex crime plea, including adding one's name to a registry. Prosecutors are often willing to make these deals if the evidence is not very strong and/or the alleged victim is not too interested in pressing charges. However, high profile cases seldom go this route unless the evidence later turns out to be very, very weak.
Resource:
pix11.com/2018/05/21/nypd-probing-sex-allegations-against-mario-batali/