NY Man Faces Burglary Charges in NJ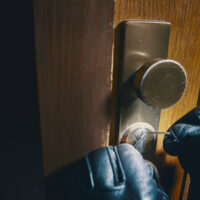 An informer's tip prompted Wildwood Police Department officers to arrest 38-year-old Leonardo Perez and charge him with third-degree burglary.
Police say that a "concerned citizen" assisted an ongoing investigation. Few details were available, except that Perez allegedly burgled a commercial property on Pacific Avenue. Officers claimed they recovered all of the allegedly stolen property.
Perez was charged with third-degree burglary, which is the most common burglary charge in the Garden State. He was cited and released.
Venue
In civil court, the individual's county of residence, or state of residence, makes a difference. But in criminal court, the crime's location is usually all that matters. So, although Perez is from New York, he will be tried under New Jersey law. That's where the offense allegedly occurred.
Venue questions like this often come up with regard to different counties in the same state. Most people know that New York City is divided into five boroughs. It's also divided into a bout a half-dozen counties. Nassau County prosecutors do not have jurisdiction over crimes which occur in Suffolk County, even though they are both on Long Island.
Venue errors are especially common in crimes which involve police chases or investigations. If a suspect holds up a person in New York County and officers execute an arrest warrant in Bronx County, the proceedings must take place in New York County.
If prosecutors file cases in the wrong county, they can usually dismiss and refile them.
A poor informer's tip is a different matter. If the tip provided probable cause for the arrest, and a court later determines that tip was unreliable, the arrest is illegal, under the fruit of the poisonous tree doctrine.
Once upon a time, courts applied an objective test to determine if an informer's tip was reliable. Now, courts have much more leeway. Usually, the analysis breaks down as follows:
Paid Informers: The compensation is generally cash or leniency. Either way, unless there is some corroborating evidence, these tips are almost always unreliable. Some people will say almost anything for love or money.
Anonymous Tips: Many informer tips are anonymous call-ins. Generally, if the tipster is unwilling to vouch for the information, a court usually does not give it much weight. Things are different if the tip has specific details or there is some corroborating evidence. Such evidence could be a similar tip, lineup identification, or a detail, such as the color of the suspect's shirt, that police can confirm.
Police Tips: Frequently, Officer X sees an offense and relays the information to Officer Y, who makes an arrest. That's an informer's tip. It is also a per se reliable tip, as far as most courts are concerned.
Prosecutors cannot work backwards in these situations. They cannot argue that the tip must have been valid if it lead to an arrest. Each tip stands or falls on its own.
Resource:
pressofatlanticcity.com/news/crime/new-york-man-charged-in-wildwood-burglary/article_0a0d1cfc-7f6c-5793-98a3-539d9f23bf29.html