'NCIS' May Be More Science Fiction Than Science Fact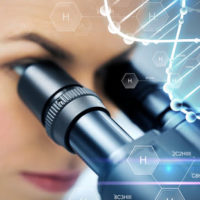 For the most part, the forensic evidence that many criminal prosecutions rely on is nothing but razzle dazzle, according to scientists from the now-disbanded National Commission for Forensic Science.
Dr. Arturo Casadevall, the lead study author, flatly stated that "many of the forensic techniques used today to put people in jail have no scientific backing." Making matters worse, most of the forensic laboratories have very close relationships to the police departments which investigate crime, he added. "At the very least, this creates a potential conflict-of-interest," he opined. Evidence like footprints, cloth fibers, tire marks, and bite marks is particularly suspect because the processes involved have basically not advanced at all. That's in contrast to DAN and fingerprint analyses, which are generally reliable.
Congress created the NCFS in 2013, and the scientists in that group consistently reached the same conclusions in study after study. The Department of Justice cut off the group's funding in 2017, shortly after the new administration took office.
Attacking the Scientific Evidence in New York Criminal Cases
Laboratory-produced evidence may be very unscientific, but it's also extremely persuasive to jurors who have seen endless reruns of forensic evidence crime dramas. Attorneys can counter this effect with a little razzle dazzle of their own. Many lawyers partner with expert witnesses to point out flaws in the scientific evidence. Once jurors understand the shaky science behind the prosecutor's claims, they usually have very different perspectives.
New York DUI cases are a very good example. Most jurors consider Breathalyzer results to be very accurate. But today's Breathalyzers use basically the same technology as the rudimentary 1950s Drunk-O-Meter. Today's Breathalyzer may be easier to operate and have more bells and whistles, but it's essentially just as inaccurate.
The main flaw in the Breathalyzer is that it measures breath alcohol and then uses that figure to estimate blood alcohol content. That extra step places the results into question, especially if the defendant blew a .08 or .09.
Attacking Eyewitness Evidence in New York Criminal Cases
Many observers, including some Supreme Court justices, have said the same thing about eyewitness testimony in New York. Just like most people think the Breathalyzer is accurate, most people think that memory fades slowly and evenly over time. But it does not. People lose almost all their recall within the first forty-eight hours. If a witness picks a suspect out of a lineup a week or so after the event, that identification is very suspect.
There are other issues in New York as well. For example, people of one race usually cannot make fine distinctions between people of another race. In other words, a group of ten minority men who are all about the same age, weight, and height will all look the same to a Caucasian woman. The reverse scenario is also true. That's not racial prejudice. That's just biology. Even people who have lived outside their race for decades have issues with cross-racial identification.
The prosecutor has a very high burden of proof in criminal cases. If a defense attorney can undercut the prosecutor's evidence to any degree, that's often enough to create reasonable doubt in the mind of one juror. And that's all it takes to secure a not guilty verdict.
Resource:
sciencenewsline.com/news/2018041000500037.html