Legislator: Hate Crimes Law Should Include Bogus 911 Calls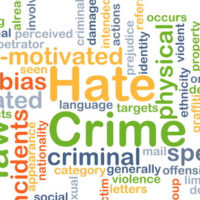 Jesse Hamilton (D-Brooklyn) wants to make the already-broad New York hate crimes law even broader.
Mr. Hamilton made national news recently when a white woman confronted him during a campaign stop and subsequently summoned police to the scene. Calls like these "are acts of intimidation," he said while announcing the proposal. Recent episodes, including one in a Philadelphia Starbucks which involved two black men, have also highlighted this issue. Oregon State Rep. Janelle Bynum endured similar treatment. One of her constituents called the police to report suspicious activity as she knocked on doors and made note on her cell phone.
The proposal essentially adds making a false report to the list of predicate offenses in Section 485.05.
Challenging New York's Hate Crimes Law
Criminal defense lawyers have repeatedly challenged this law as unconstitutionally vague. By rule, a law is vague if an average person cannot examine the law and determine what conduct it prohibits.
Many defenders of the hate crime law point to subsection 3, which is the aforementioned list of predicate offenses. These individuals claim that the law only applies to these offenses, and this provision provides sufficient clarity.
But there are major problems with the main part of the law. This provision does not mention "hate" or even anything emotional. Instead, it applies if the defendant targets an individual "because of a belief or perception" about the person's race, gender, sexual orientation, or other prohibited status.
So, if the defendant assaults a woman because he believes that women are weak and cannot fight back, the hate crimes law could apply. The same result could occur if the defendant kidnaps an Asian child because she believes that Asians have lots of money.
Constitutionality challenges like this one are difficult to win. But they do often create leverage during pretrial negotiations. To avoid time-consuming litigation, many New York prosecutors will agree to favorable plea bargains. That's especially true if the issue is a fine point of law which requires extensive research.
Defending Hate Crimes Cases
New York prosecutors always have a high burden of proof in criminal cases. That's especially true with regard to hate crimes cases. Under subsection 2, identity is not proof of intent. In other words, the alleged victim may be black, but that does not prove the defendant targeted that person because he was black.
The prosecutor needs additional evidence on this point, most likely statements the defendant made to other people in out-of-court settings. Prosecutors love to use social media posts in these cases. Such statements and posts usually have hearsay problems and may not be admissible in court.
Many times, there is also a defense to the predicate offense. For example, in the aforementioned assault case, the alleged victim might relocate outside the court's subpoena power. In that case, the state may be unable to produce a key witness at trial. As for the kidnapping example, these cases usually involve lengthy, multi-agency investigations. Since there are so many moving parts, procedural problems often plague these cases.
Resource:
independent.co.uk/news/world/americas/hate-crime-black-jesse-hamilton-new-york-police-called-black-people-a8501801.html