Legal Changes to Affect Criminal Justice System in 2020 and Beyond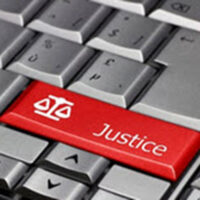 In January, new rules regarding pretrial release and evidence disclosure take effect. Prosecutors say the rules are unsafe and unwieldy, but advocates sharply disagree.
Under federal  case law, the state must turn over potentially exculpatory evidence to criminal defendants. A new state law requires prosecutors to turn over such evidence within fifteen days of the arrest. So, if the defendant is clearly not guilty, the case should end sooner. Additionally, new bail rules mean that more defendants will be eligible for pretrial release. Jail release has some obvious personal benefits, and it has some legal benefits as well.
Prosecutors complain that they will not be able to meet the deadline and expanded pretrial release puts witnesses and alleged victims at risk. But State Sen. Jamal Bailey (D-Bronx) disagrees. "Forty-six other states have been able to do this and are reporting no major issues with witnesses safety or coming forward. No uptick," he said. "This was instituted to create a more just playing field. It's important to keep sight of the real issue," he added.
Pretrial Procedure
During this phase, New York criminal defense attorneys usually prepare legal or factual defenses to the charges pending against the defendant.
These legal defenses usually involve the Bill of Rights in some way. These Constitutional amendments guarantee individual rights. Some examples include:
Right to Remain Silent: Criminal defendants have the right to remain silent and not answer questions. If officers even imply otherwise, anything defendants say could be inadmissible. The Fifth Amendment also includes the right to refuse tests, like DUI field sobriety tests or appearance in a police lineup.
Unreasonable Searches: The Fourth Amendment often comes up in drug cases and other prosecutions which rely on physical evidence. Before they enter a place, which could be a dwelling or a vehicle, police officers must have search warrants. Alternatively, they can rely on a narrow search warrant exception.
Pretrial Release: The Eighth Amendment guarantees reasonable bail in criminal cases. This right is an important one. If the defendant remains incarcerated, the defendant may be tempted to accept an unfavorable plea bargain agreement just to get the matter over with.
A lack of evidence is often a very good defense in these cases. Prosecutors must establish guilty beyond any reasonable doubt. That's the highest standard of evidence in New York law.
Resolving Criminal Cases in New York
Plea bargain agreements resolve about 95 percent of all criminal cases in New York. That much is a given. But the type of plea bargain varies greatly.
For example, some defendants may have a choice between regular probation and deferred disposition. During the term of probation, these two results are similar. But there are some big differences in other areas.
If the defendant violates regular probation, the judge can only impose a limited sentence. But if the defendant violates deferred disposition probation, the judge may impose any sentence up to the maximum allowed by law. Common probation violations include committing a new offense and failure to report as ordered.
Additionally, once the defendant completes regular probation, that's it. But if a defendant successfully completes deferred disposition probation, the judge dismisses the charges. That's a very big difference, especially since expungement and sealing are limited in New York.
There are obviously some significant pros and cons with each type of probation, so your attorney should be very experienced in criminal matters. Otherwise, the advice s/he gives may not be as solid as it should be.
Post-Trial Procedure
Appeals and expungement are the most common kinds of post-trial activities. Both are very difficult roads to travel, from a legal standpoint.
To overturn a conviction on appeal, the defendant must basically show that the trial court erred in some way and that error substantially contributed to the outcome. If an appeals court reverses the conviction, it frequently orders a new trial, so the whole thing may start over again. The difference is that a defense attorney has a much better chance of winning, given the revised conditions.
Expungement is the erasure of criminal records. Sealing makes these records invisible to most people. There are some ways to seal or expunge records in New York, but these opportunities are limited.
Resource:
nydailynews.com/new-york/nyc-crime/ny-advocates-on-criminal-justice-reforms-20191012-m4d32qdgwnaqfgyfed2agxmfq4-story.html
https://www.lindakenneybadenlaw.com/brutal-assault-in-bronx-elevator/