Homeless Man Kills Four People, Seriously Injures One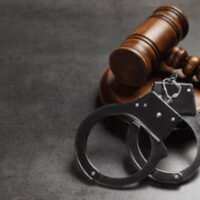 24-year-old Randy Santos apparently went on a drug-fueled rage which ended in the slaying of four street homeless men in Chinatown.
Officers responding to a disturbance call in the early morning hours came across a grisly scene. Four homeless men had been beaten to death with a metal pipe, and a fifth victim was rushed to a nearby hospital. The investigation quickly centered on Santos, a homeless man with a history of violence. Officers confronted Santos with incriminating security camera footage, and he confessed.
According to one advocacy group, "thousands of unsheltered homeless people" sleep on the mean streets every night.
Quick Confessions and Constitutional Issues
Officers are under intense pressure to close violent crime investigations quickly. Indeed, the percentages decline significantly after just a few hours. And, if the crime is unsolved after forty-eight hours, the offense will most likely never be closed. Because of this pressure, police officers sometimes take impermissible shortcuts in their rush to "get the bad guy."
Properly-timed Miranda warnings are sometimes an issue. When custodial interrogation begins, officers are required to give defendants their Miranda rights, such as the right to remain silent and the right to counsel. If they fail to give such warnings at the proper time, anything the defendant says may be inadmissible in court.
"Custodial interrogation" is a rather vague term, mostly because it requires neither custody nor interrogation. People are in custody when they do not feel like they are free to leave. Since most people do not feel free to leave if an officer is present, this element is arguably always present. As for interrogation, police officers know how to extract wanted information without asking questions, or at least without asking questions about the offense.
Some recent Supreme Court cases, most notably 2010's Berghuis v. Thompkins, have limited the Miranda rights.
Additionally, not all confessions are created equally, at least from a Constitutional perspective. Most police interrogations do not occur during business hours. Officers commonly interview suspects late at night or early in the morning. Additionally, there is some evidence that Santos may have been on drugs at the time. Such a confession is hardly voluntary.
Finally, though they were not an issue in the Santos case, lineups may be a problem as well. If at all possible, lineups should be double-blind. Neither the witness nor the administering officer should know who the suspect is. Otherwise, officers may give witnesses subtle, or not so subtle, clues as to which person or picture they should select.
The "Society is to Blame" Defense
This informal defense is not in any law book. But it is a theme, that may be effective with regard to mitigating punishment. Street homelessness has been a persistent problem in parts of New York City. According to many, Mayor De Blasio has not been particularly aggressive in this area. Furthermore, younger homeless people, like Santos, normally do not respond to traditional homelessness remedies. In many cases, these individuals are travelling homeless people who are just passing through and have no desire to seek shelter or services.
Given these circumstances, a sympathetic jury could find Santos' intent was not proven for the higher-level crimes. Remember, an entire jury does not need to be sympathetic. If there are one or two outspoken jurors, others can follow their lead.
As this problem continues to grow will the informal thematic  "society is to blame" defense become more effective in specific intent crimes, such as murder and aggravated assault? Many lawyers  may be utilizing this trial strategy  to argue to a jury to reduce crimes to manslaughter or simple assault.
Resource:
cbsnews.com/news/new-york-city-homeless-attack-randy-santos-charged-with-murder-chinatown-beating-2019-10-06/
https://www.lindakenneybadenlaw.com/legal-changes-to-affect-criminal-justice-system-in-2020-and-beyond/