Harvey Weinstein Back In Court Over Sex Crimes Allegations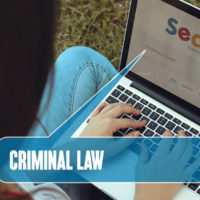 The former movie producer responded to several new allegations during a brief appearance in a Manhattan courtroom.
Earlier in July, prosecutors unveiled some additional felony charges against Mr. Weinstein. Another alleged victim has come forward as well. Prosecutors also asked the judge to confine Mr. Weinstein, or at least order house arrest. He is currently free on a $1 million bond as he awaits trial. But the judge simply continued the current conditions, which include restrictions on Mr. Weinstein's travel abilities.
His attorney called the hearing a formality. "Mr Weinstein is not a predator, he is not a rapist, and I believe that when this case is over we will ultimately see him to be exonerated," he added.
Why  Defense Counsel  Want Pretrial Release
Freedom is almost always better than incarceration, so pretrial release has obvious personal benefits for defendants and their families. Moreover, defendants who are in jail cannot help prepare their own defenses in any meaningful way. Once the case goes to trial, many New York jurors assume that if the defendant is in jail, the defendant must have done something wrong.
The financial pretrial release system is quite literally as old as America itself. Over the past several years, a number of people have criticized this system. To many people, one thousand dollars might as well be one million dollars. In many jurisdictions, unsentenced inmates outnumber sentenced inmates. In other words, many people are behind bars simply because they cannot come up with the money for bail.
Some states have ushered in some changes. Yet old habits die hard. In some states, judges that are supposed to rely on pretrial reports when assessing bail often simply order what they believe to be a reasonable cash alternative.
So, despite the criticism, the financial system in New York is here to stay, at least for the foreseeable future. If an attorney cannot successfully navigate this system, the defendant is at a serious disadvantage when the trial rolls around.
Pretrial Release Factors in New York
The Eighth Amendment is perhaps best known for its cruel and unusual punishment prohibition. That label may or may not apply to capital punishment. More importantly for purposes of this post, the Eighth Amendment also prohibits excessive bail. The people who wrote the Bill of Rights basically outlined general principles and allowed the courts to fill in the specifics. When it comes to bail, some specific conditions include:
Severity of the Offense: If the defendant is accused of a serious crime, the defendant may be more likely to flee the jurisdiction. Basically the same principle applies if there is a considerable amount of evidence against the defendant.
Risk to Society: DUI and some violent crime bail amounts are usually a little higher since the law considered these defendants to be a menace to society. Bail may be higher still if the defendant has threatened witnesses.
Ability to Flee: Some people, like Mr. Weinstein, have the means to travel and a long list of potential destinations. But most people do not have such resources and may not have anywhere to go even if they did leave.
Bail is designed to guarantee the defendant's appearance at trial. It is not a punishment. So, many New York judges are willing to consider alternatives in certain cases, such as an ignition interlock device in DUI cases or an ankle monitor in an assault case. However, the problem is the wealthier people can afford bail and those in for minor offenses cannot even afford any bail sometimes. This creates a disparate effect.
Resource:
usatoday.com/story/life/2018/07/09/harvey-weinstein-plead-not-guilty-new-sex-crime-charges/764486002/